When I woke up this morning, it occurred to me that my packing remained unfinished, and that I had only about five hours before my plane was supposed to depart.
Fast forward three hours, and I've left my disastrously unclean apartment behind. Ranessa Perry (one of our elder's wives at church) gave me a ride to the airport and was kind enough to let me leave my car at her place.
Fast forward another five hours, and I've landed in Houston. I've also made good progress into Twilight, which I borrowed from a friend. I'm beginning to understand what all the hype is about.
Shortly after I arrived at the international terminal in Houston, it was time for my flight to board. The plane was packed… and warm. To my right sat Graham, a Canadian teaching English in Nicaragua. To my left sat Maura, a Nicaraguan woman in her sixties or so. She actually lives in Jinotega where I'll be working, and has invited me to come visit her house when I arrive.
The flight landed around 8:30, and I was surprised to see all of the airport workers wearing dust masks, ostensibly to avoid contracting swine flu. We had to pass by a thermal image scanner to make sure none of us had a fever. As much as I have chided our government for over-hyping this thing, I will admit that the whole environment created at the airport was intimidating.
I'm staying at a Best Western hotel across from the airport called Las Mercedes. It looks more like a resort than a normal hotel, and I'm thankful to have a bed. Yay for ubiquitous internet access and photo booth: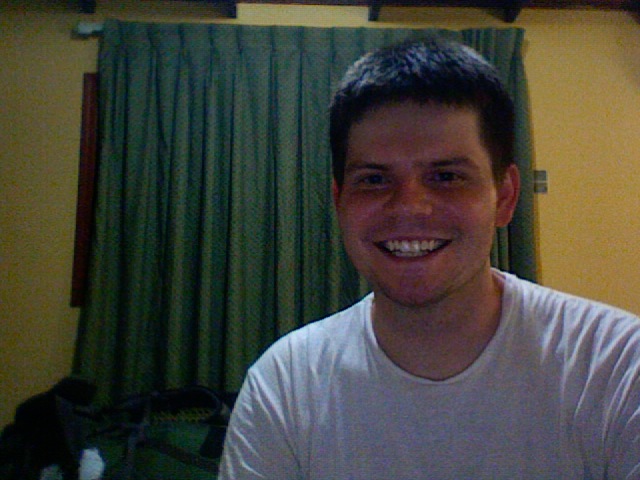 Thanks for all your prayers, and stay tuned!