These are some screenshots I've picked up on facebook over the past week or so. I thought this arrangement was interesting.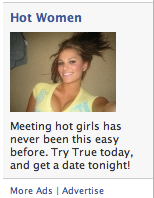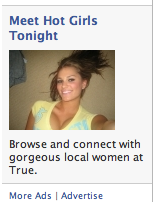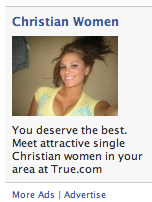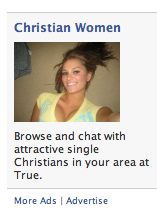 Good to know facebook and true.com have my best interest at heart.
If you're up for more poignant sermonizing — consider the lesson above, little Christian. May we all tread boldly, lest the body of Christ be rendered a sheep in wolf's clothing.